EOSphere in partnership with RMIT Blockchain Innovation Hub are proud to facilitate a webinar with Blockchain Governance Expert Thomas Cox

Putting crypto economic theory into practice: How the skilled hand meets the cultivated mind in the world of blockchains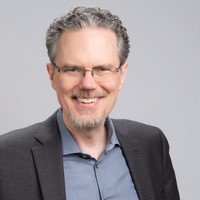 As blockchain technology seeks to experimentally build collective decision-making into its governance protocols, there is a wealth of research and understanding that can be mined from the history, theory and models in political economy, public choice theory and new institutional economics.
Join Professor Jason Potts and Dr Chris Bergfrom the RMIT Blockchain Innovation Hub, as well as Thomas CoxBlockchain Governance Expert, as they discuss EOS blockchain governance design, and how to improve the success of projects and communities that build on EOS.
Thursday 3rd May 2018 – 08h30 AEST (Melbourne) / Wednesday 2nd May 15h30 PT
This is a free webinar open to the community, all are welcome to register and attend HERE.