Blockchain Centre Partnership
EOSphere partner with Blockchain Centre for EOS education, EOS business incubation and EOS developer training
Monday 30th April 2018. Blockchain Centre and EOSphere signed a letter of understanding, where EOSphere has committed to becoming a Global Sponsor and fund EOS 101, EOS Business Incubation and EOS Developer courses with the Blockchain Centre.
Karen Cohen, Operations Manager, Blockchain Centre –  "The Blockchain Centre's vision is to accelerate the global adoption of blockchain technology. By partnering with EOSphere as a block producer candidate, we can help educate our local community about the advantages of EOS, as a premier blockchain option."
'Co-Founder' of EOSphere , Ross Dold –  "Blockchain Centre has already been a fantastic advocate for EOS, introducing the platforms capability to hundreds of it's patrons through it's monthly 'Talk and Trade' meetups sponsored by EOSphere. This new agreement, which means EOS would be the default recommended platform by Blockchain Centre for new developers and businesses will bring a whole new level of EOS awareness and adoption by Blockchain Centre's global clients"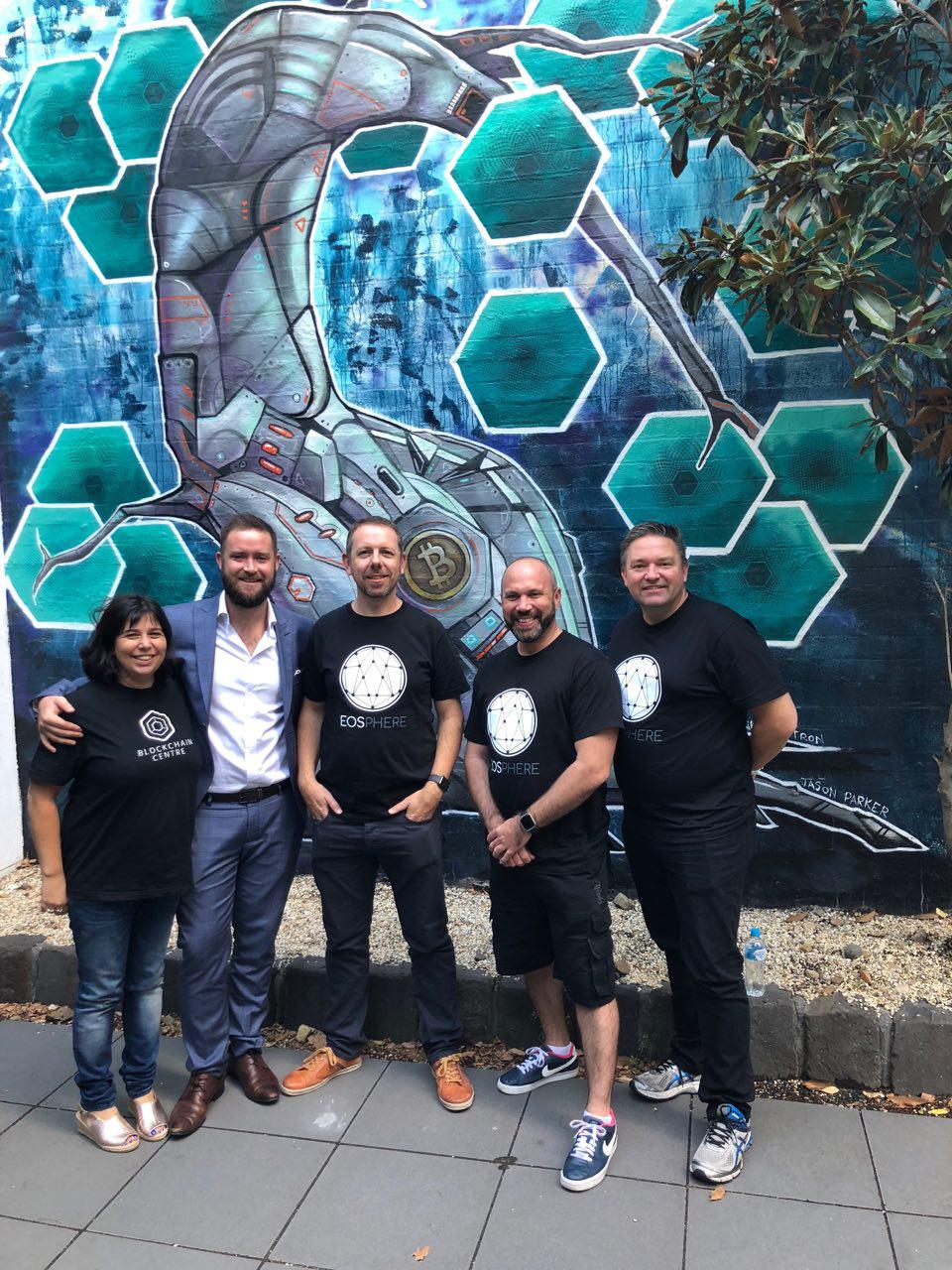 The Blockchain Centre is a global community and knowledge hub for blockchain startups, with centres in Australia, China and Lithuania. With over 2,000 members in their ecosystem and Australia's largest community of blockchain technology entrepreneurs, experts, mentors and investors they are the perfect medium to help businesses to develop their blockchain based businesses and startups.
With this agreement, EOSphere has ensured that Blockchain Centre's global reach will introduce EOS as the primary blockchain platform for their clients needs, with Blockchain Centre becoming recognised as an international EOS incubation hub.
The agreement pairs the EOS blockchain exposure with Blockchain Centre's domestic and international expansion vision, which so far has included opening of 3 international locations in Vilnius, Shanghai and Shenzhou and has 6 more planned for 2018/19.
The agreement details several components for the partnership:
EOS 101 – a beginners guide to EOS.
EOS Business Incubation Course – a guide enabling new or existing business to create their own Decentralized Autonomous Communities on the EOS network.
EOS Developers Course – a guide to learning C++, web assembly and blockchain specific coding practices on the EOS network.
Global Sponsorship of the Blockchain Centre – A partnership allowing EOSphere to deliver the maximum exposure possible global exposure for the above listed programs.
Using block producer rewards to create a positive feedback loop and help grow the EOS community is a core philosophy of EOSphere. This agreement is a public commitment of how EOSphere intends to reinvest the majority of its block rewards to community benefit initiatives should the community vote EOSphere in as an active block producer.